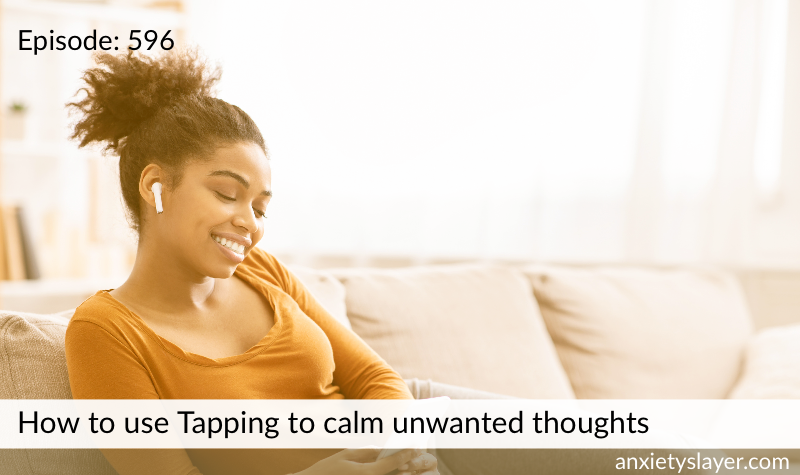 This week on Anxiety Slayer, we're sharing a guided Tapping Session for calming unwanted thoughts. Listen in and Tap with us to feel more peaceful and free from looping anxious thoughts.
You can find all our Guided Tapping Sessions and guided meditations on our Patreon at Patreon.com/anxietyslayer
SUBSCRIBE TO THE ANXIETY SLAYER PODCAST:
APPLE PODCASTS | STITCHER | PODBEAN | GOOGLE PODCASTS | SPOTIFY I TUNEIN I AMAZON
---
TODAY'S ANXIETY SLAYER PODCAST IS SPONSORED BY BETTERHELP THERAPY
People don't always realize that physical symptoms like headaches, teeth-grinding and even digestive issues can be indicators of stress and anxiety.
BetterHelp is online therapy that offers video, phone, and even live chat sessions with your therapist, so you don't have to see anyone on camera if you don't want to.
It's much more affordable than in-person therapy and you can be matched with a therapist in under 48 hours. Give it a try and see why over 2 million people have used BetterHelp online therapy.
Special offer for Anxiety Slayer listeners, get 10% off your first month at http://betterhelp.com/slayer